STAKEHOLDERS MEET TO DISCUSS OPPORTUNITIES AND MINIMIZING RICE BUSINESS OBSTACLES
6th December, 2021 13:40
By

RICHARD.KASUGA

News
---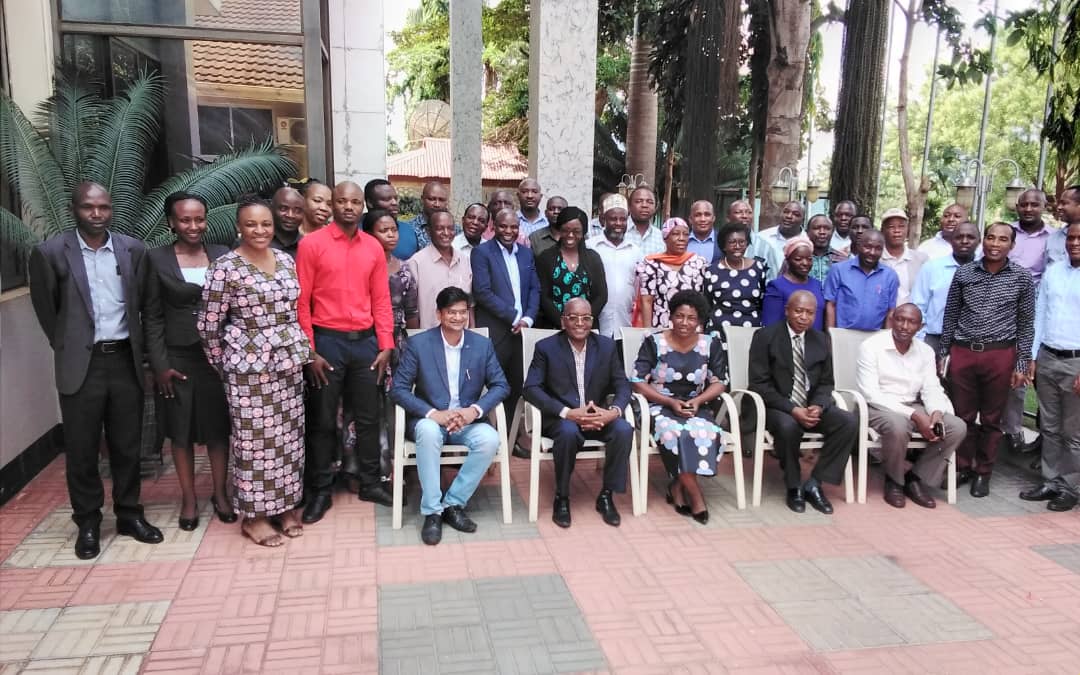 The National Rice Market Development Workshop is being held for two days at the Kings Way Hotel in Morogoro Municipality. The workshop, which will take place on December 6 and 7, 2021, brings together stakeholders in the rice value chain. The workshop was opened by Mr. Patrick Ngwediagi, Director General of the Tanzania Official Seed Certification Institute (TOSCI) who represented the Minister of Agriculture.
Speaking at the opening of the conference, he congratulated all the stakeholders for a successful preparation of the conference as it is important in developing the business of rice and rice products in general. He said, rice is the second food staple in the country after maize, and is an important commodity for export to neighboring countries especially Zambia, Kenya and the DRC. He further said that, rice crop provides more jobs than any other crop in the value chain.
The guest of honor assured the participants of the workshop that the Government has high expectations for the outcome of the conference, which among other aims to increase co-operation of the rice sub-sector stakeholders. This is due to the fact that Tanzania is a regional leader in rice research and is happy that this conference aims to make recommendations on addressing rice production challenges, such as low productivity and ensuring a sustainable market for rice crops.
The guest of honor also directed that the outcome of this workshop should make recommendations to see Tanzania compete in having the best rice locally and abroad. He also instructed the researchers to plan to provide the best rice seeds to meet the needs of the domestic and foreign markets. He assured stakeholders that the Government will continue to provide funding by increasing the budget so that the Tanzania Agricultural Research Institute (TARI) can continue to fulfill its responsibilities.
Mr. Ngwediagi concluded by congratulating and thanking the development partners for the good work they are doing to provide resources in developing their rice crop in the value chain.
---