ITRACOM Fertilizers Impress Farmers for Good Crop performance in Kilosa District
1st June, 2022 10:37
By

NICHOLAUS.SHOKELA
---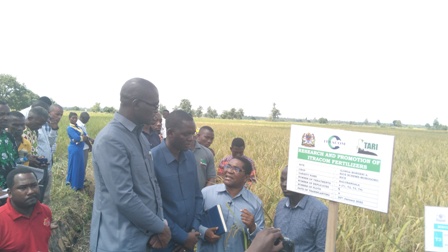 Event Date: 01-01-1970
Venue:
---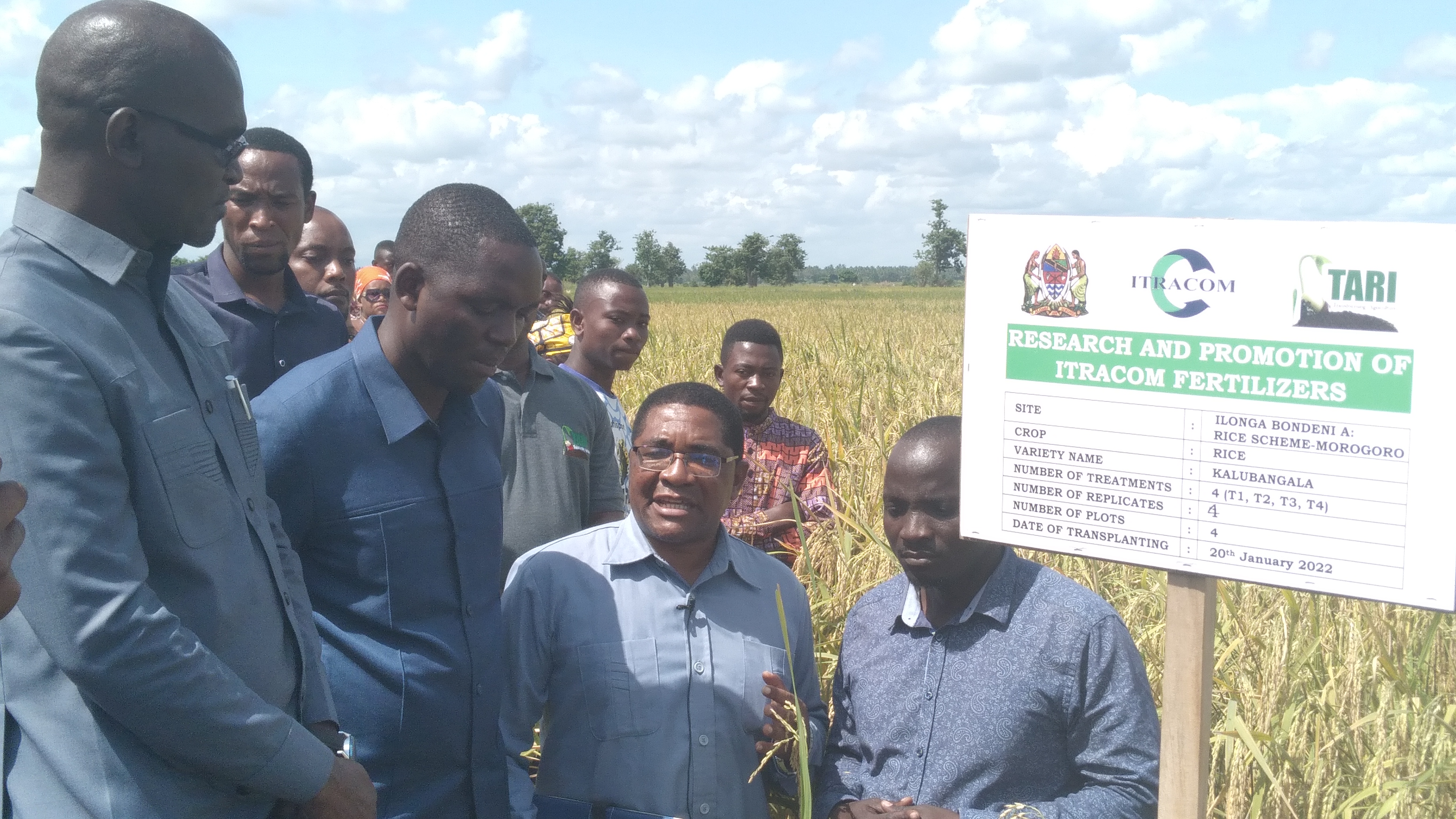 TARI Ilonga conducts Farmers Field Day on evaluating the performance of FOMI OTESHA and FOMI KUZIA fertilizers from ITRACOM Company on rice and other crops production. The event was held on 19 May 2022 at Ilonga Bondeni Irrigation Scheme in Kilosa Morogoro Tanzania, where demostration plot was established. The guest of honour was the Kilosa District Commissioner, Hon. Majid H. Mwanga (left in grey).
Speaking at the event, Hon. Mwanga echoed Government of Tanzania's strategies to make sure that farmers have access to fertilizers to improve crop productivity. He also asked ITRACOM to sell their fertilizers at an affordable price when production starts full scale by July 2022.
In the event, a total of 100 farmers (59 Male, 41 Female) attended. Famers were highly moved by the field performance of crops which were produced by applying ITRACOM fertilizers as could observe in the demonstration plot. ITRACOM is expecting to produce approximately 600,000 tons of fertilizers annually from the Factory which is under construction in Dodoma City. Fertilizers annual demand in the country is estimated to be 700, 000 tons (TFRA, 2022).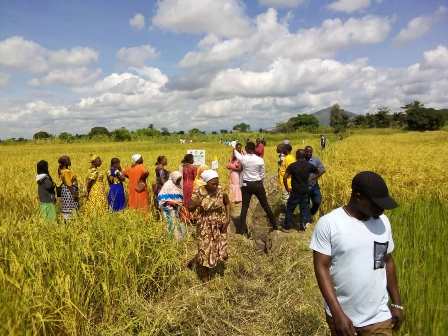 Famers evaluating the performance of ITRACOM fertilizers at the demonstration plot
---