TARI Commended for Outstanding Performance of KAFACI Rice Research Projects
20th June, 2022 12:54
By

NGABO.PAMBA
---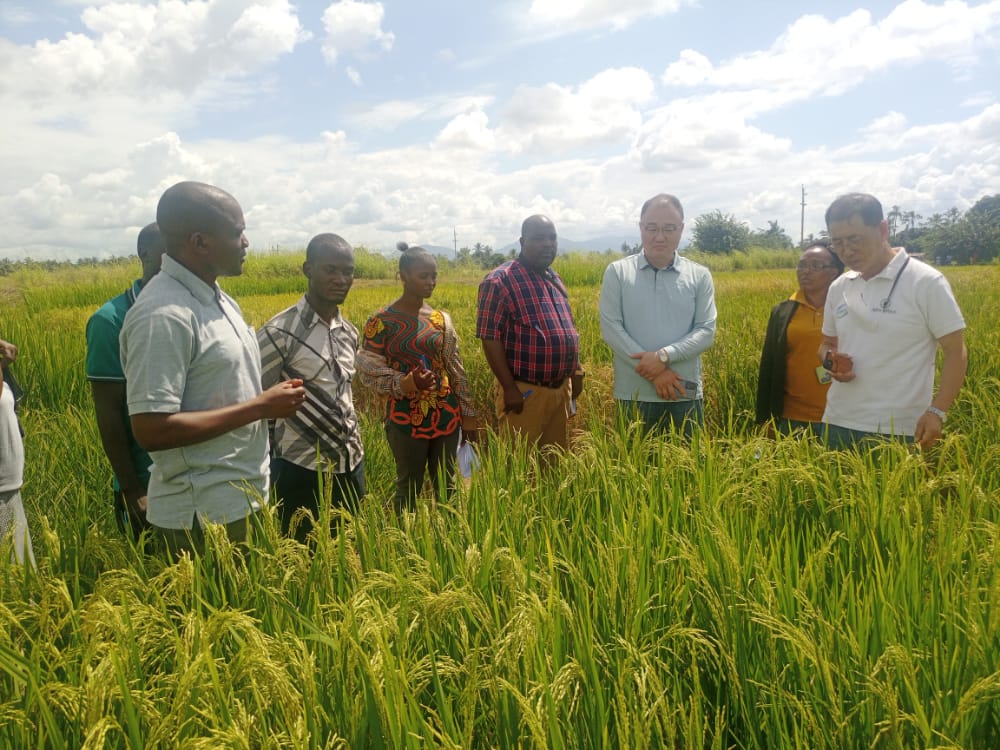 Event Date: 01-01-1970
Venue:
---
Tanzania Agricultural Research Institute (TARI) through TARI Dakawa Centre has been commended for outstanding performance in implementing rice research projects, under financial support from the Korea-Africa Food and Agriculture Cooperation Initiative (KAFACI). That was revealed by Dr. Sang Bok Lee from KAFACI who was recently in the count on monitoring mission. Following TARI's achievements, Dr. Lee has promised continued collaborations in research that aims at developing good quality seed of rice. While at TARI Dakawa Centre, Dr. Lee expressed satisfaction for what Tanzania has achieved by developing improved rice varieties namely TARI RIC3 (TXD 307) which has already been registered and released for commercialization. TARI RIC3 seeds have the potential to produce high yield of 6.5 to 7 tons per hectare, with milling recovery of up to 70%, and are preferred by consumers, farmers and traders.
Mr. Barnabas Justo Sitta, a plant breeder from TARI Dakawa Center, reported during the visit of KAFACI delegation that, two more improved rice variety are in advanced stage towards release and commercialization. The two varieties in the pipeline will be named as TARI RIC5 and TARI RIC6, which have additional qualities. Mr. Sitta added that 11 other lines of rice are still being tested in various agroecologies in the country including TARI Dakawa Centre (Morogoro), TARI Ukiriguru (Mwanza), TARI Uyole (Mbeya), TARI Ifakara (Morogoro) and in Mombo Irrigation scheme (Tanga). Other experiments are ongoing to evaluate 200 generations of rice in various places suitable for rice cultivation.
The KAFACI delegation included Dr. Lee accompanied by Dr. Suh Jungpil whereas TARI was represented by Ms. Mshaghuleyi Ishika who is the KAFACI Focal in Tanzania based at TARI Headquarters, Dr. Jerome Mghase, TARI Dakawa Center Manager and rice crop researchers.
Tanzania Agricultural Research Institute (TARI) collaborates with various stakeholders including national, regional, and international institutions, farmers, traders, and consumers in undertaking research and development of new improved rice varieties and agronomic management packages for crops including rice crop. The rice crop is among the priority crops in the implementation of Agricultural Sector Development Program Phase II (ASDP II) which contributes to the achievement Commitment three (3) on on Ending Hunger of the Malabo Declaration.
---