The Island of Mohel's businessmen delegation visited TARI Naliendele
23rd June, 2022 18:22
By

JULIUS.BUTINDI
---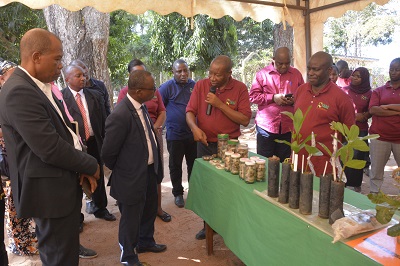 Event Date: 01-01-1970
Venue:
---
A group of businessmen from the Island of Moheli Comoros visited TARI Naliendele to see and learn various activities carried out by the researchers at tha center.
TARI Naliendele Center Director Dr. Furtunus Kapinga has congratulated 18 visitors from Moheli Island Comoros who visited the center so as to know and learn different research activities performed by researchers.
Speaking to the delegation, Dr. Kapinga said the Center has come a long way in research whereby the cashew technologies meets local and international market.
"We are well versed in technology and research which aims to find the answer to the whole value chain of the respective crops the best seeds how to control pests as well as crop value addition".
The Director of the Chamber of Commerce from the Island of Moheli in Comoros Mr. Djabiri Mze Said said the visit aims at finding various business opportunities and also learning various activities.
"We have seen great industrial production in the region of Morogoro but we have also come to Mtwara where we have seen various studies being done by researchers in Tanzania and we have learned a lot and we are very impressed" said Mr. Said
Representative of the Tanzanian embassy in Comoros Halfani Salem said that the visit started in Dar, Morogoro and Mtwara with the aim of promoting trade relations with Tanzanians where many goods have been imported from Tanzania.
He said that there are many products being exported to Comoros to promote relations and open up trade opportunities between the two countries.
"We see the biggest challenge was how we can help entrepreneurs start saving money in the bank and come to do business," said Salem.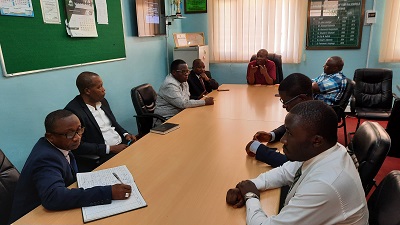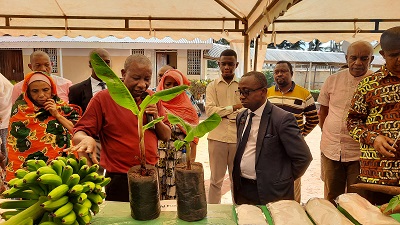 Visitors in the Center Director Office Visitors observing different technologies through display
---