TARI Set to Contribute Achievement of Agenda 10/30
27th May, 2022 16:46
By

MOSSES.BAYINGA
---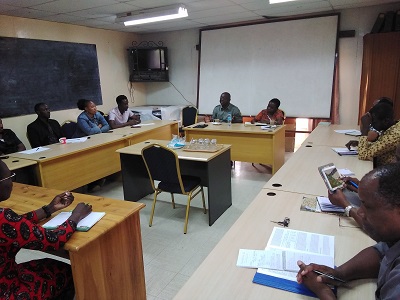 Event Date: 01-01-1970
Venue:
---
The Deputy Permanent Secretary Professor Siza Tumbo visited the TARI Selian Center in Arusha to create awareness and comprehensive understanding of Agenda 10/30 to researchers. The agenda 10/30 focuses on improving the productivity of different crops based on the value to meet the lucrative markets in particularly the external markets.
Professor Tumbo directed the researchers to identify what real market need before engaging in developing crop varieties. Researchers have to develop varieties that meet the market demands and improving economic status for Tanzanian farmers.

According to Prof. Tumbo, researchers have to change their mindset and cope appropriately with what competitive markets in the globe needs. The outcomes of research findings have to benefit farmers economically and enable the development of highly valuable crops that enter international markets effortlessly. The researchers have to come up with implementable solutions in minimizing production costs incurred by farmers to attract reasonable profits. All research activities at the center has to focus in achieving 10/30 accordingly.
---