EXTENSION OFFICERS AND LEAD FARMERS TRAINED ON INTEGRATED PEST MANAGEMENT OF FALL ARMYWORM (FAW).
1st November, 2023 09:13
By

DAUSON.MALELA

News
---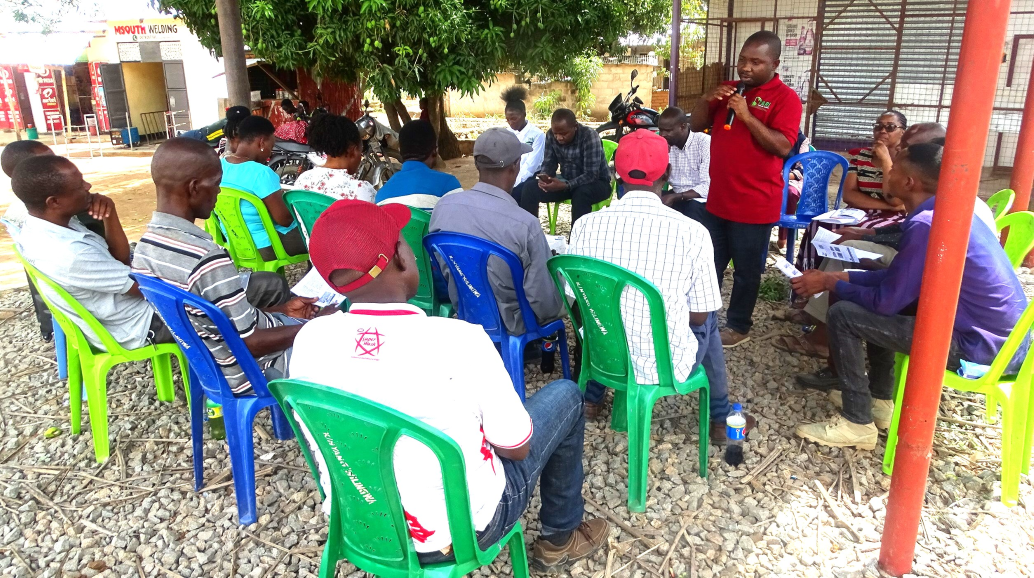 The Tanzania Agricultural Research Institute (TARI) through its center Ukiriguru based in Mwanza has conducted training to extension officers and lead farmers in Misungwi district. This training has recently been conducted by a team of researchers lead by Dr. Abdullah Mkiga (FAW IPM Project-Coordinator).
The main goal of the training was to create awareness to both lead farmers and extension officers on the Integrated Pest Management (IPM) against FAW. Among the trained pest management techniques were push-pull technology, FAW scouting, identification and conservation of natural enemies (parasitoids and predators), the use of neem and hot pepper extracts as well as the entomopathogenic fungi.
Mr. Bahati Thobias Mchele (Agric. Extension officer in Misungwi district) said that "the training has been very helpful not only to extension officers but also lead farmers due to the fact that most of farmers use chemical insecticide other than the taught IPM techniques to control FAW which may end up harming their health and the environment if not appropriately used". He promised to disseminate the IPM technology to the farmers in his areas and beyond through social media platforms, village meeting as well as by establishing demonstration plots near farmers localities to easy leaning process.
"Farmers should frequently monitor their farms for timely application of the pesticides against of FAW on their maize farm as well as the use of IPM techniques" Dr. Mkiga said. Moreover, he also insisted the trainees to be good ambassadors to farmers so that they get rid of FAW.
Giving her closing remarks of the training, Ms. Esther Mchalo (Ag. District Agricultural and Livestock officer-Misungwi district) reminded extension officers and Lead farmers to make sure that they train more farmers on the taught IPM techniques through different platforms including village meetings, demonstration plots as well social media. She thanked the team of TARI Ukiriguru researchers led by Dr. Mkiga for making the training possible and called upon more training to be made so that to keep them updated with new technologies as far as agricultural sector is concern.
---